Event Details
NCHRA Luncheon Presents: A Transgender Experience: A Personal Account
Date:
November 13, 2019, 11:15am – 1:00pm
Organizer:
Location:

Candlelight Dinner Playhouse
4747 Marketplace Drive
Johnstown (Right after Johnson's corner - South Loveland), CO 80534
Lunch is served 11:15am-12pm
Speaker starts promptly at 12pm

Price:

$25 for NCHRA Members; $35 for non-NCHRA Members

Event Type:
iCal link
Members: Click Here to Register
Non-Members: Click Here to Register
About the Program
This presentation includes an eye level view of what gender transition consists of, including male and female perspectives. The attendees are able to experience a subject that has become more visible nationally, in both our communities and the workplace. The presentation's goal is not limited to only transgender issues, but by the nature of the topic - participants are able to have a better perspective of the challenges that women and minorities experience at work. This unique perspective will assist your organization in understanding the needs of transgender employees and provide an understanding environment. This presentation is designed to be a departure from standard training sessions by incorporating emotional experiences with a focus on discussion.
About the Presenter
Ms. Rachel Samantha Esters has been a consultant with The Moss Group since August 5, 2016; her focus includes Leadership, Management of High Risk inmates, Cultural and Gender issues in Corrections.
Rachel Esters retired from the Larimer Sheriff's Office as a Lieutenant after 21-years of service. Rachel authored an article on an innovative program she developed for the management of High Security and Administrative Segregation inmates in jails, for which she honored as the 2013 recipient of the Larimer County Innovation Award.
Rachel is a veteran of both the U.S. Air Force and Army.
Rachel Esters is a 2010 graduate of the police and Command School at Northwestern University, the CSOC Command School and the Leadership Development Program (Daniels College of Business). Rachel completed the CSU Project Management Program in 2015. Rachel is a TED x CSU 2017 Speaker.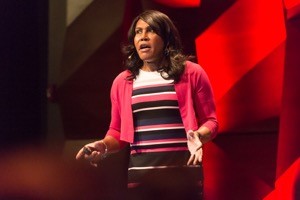 ***Deadline to Register is by Noon, Friday, November 8, 2019***
***At the door registration prices***
Member At-the-door cost: $30.00
Non-Member At-the-door cost: $40.00
Luncheon Sponsor: