Event Details
Webinar | Lynn Pollard Presents: Beyond Critical Thinking
| | |
| --- | --- |
| Date: | June 21, 2017, 11:00am – 12:00pm |
| Organizer: | |
| Location: | Via WebEx (link provided after registration is completed) |
| Price: | $Free for NCHRA Members; $5 for non-NCHRA members |
| Event Type: | |
| iCal link | |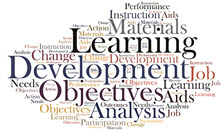 Members: Click Here to Register
Non-Members: Click Here to Register
Lynn Pollard Presents: Beyond Critical Thinking
***Deadline to Register is by Noon, Friday June 16, 2017***
Beyond critical thinking – making smart decisions under complexity The latest business surveys show that critical thinking now ranks as the most desired leadership attribute for business. While critical thinking works well for complicated environments where answers can be found by concertedly applying good processes, additional skills are needed to survive under volatile, uncertain, complex, and ambiguous (VUCA) conditions. For VUCA environments, where causes and effects are unclear and creative solutions often trump tried-and-true processes, leaders and organizations need an expanded set of "cognitive readiness" competencies. The U.S. Armed Forces originally developed the concept of cognitive readiness. Since the terrorist attacks of September 11th, service-members have found themselves thrust into VUCA, high-scrutiny, and high-tempo conflicts. Each situation must be approached with reflection and creativity, the adaptability to notice and react quickly to evolving conditions, and a strategic understanding of the larger system and far-reaching effects of actions taken within it. Although business leaders (hopefully) don't face the same threats as military personnel, corporations encounter their own sets of challenges and often operate under commiserate levels of complexity, scrutiny, and time pressure. Therefore, it is of the utmost importance for business leaders to learn cognetive readiness to be an effective strategic force within their organizations. In this presentation, I will emphasize incorporating the entire decision-making cycle, and to focus from analytical thinking to intuitive thinking.
---
LYNN POLLARD is the Principal at Pollard Consulting, a 30 year old organizational development consulting firm, and Senior Consultant and Master Facilitator, at Executive Development Associates. In her work, Lynn focuses on leadership coaching and development, cognitive thinking and decision-making processes, high stakes-facilitation, and talent management at all levels. Lynn consistently creates safe environments for her clients to "get to the heart of the matter" leading to sustainable change. Lynn is known for her ability to assist her clients in having difficult conversations, with others and themselves – the kind of conversations that make people uncomfortable, that challenge one's beliefs and ideas, that have high stakes for all parties and that are potentially emotionally charged. She provides clients with the skills and confidence to have those conversations, which leads to clarity about roles and responsibilities, high levels of agreement and commitment, increased engagement and accountability on everyone's part, and greater results and productivity.
Lynn is an Appreciative Inquiry practitioner and an organizational development consultant who assists organizations, tams and individuals in building internal capacity and bench strength while finding practical solutions for complicated and everyday problems.