Event Details
Webinar | Paul Terry Presents "Can Good Leaders Truly Motivate Others?"
| | |
| --- | --- |
| Date: | September 20, 2017, 11:00am – 12:00pm |
| Organizer: | |
| Location: | Via WebEx (link provided after registration is completed) |
| Price: | $Free for NCHRA Members; $5 for non-NCHRA members |
| Event Type: | |
| iCal link | |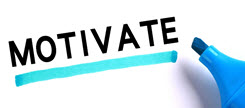 Members: Click Here to Register
Non-Members: Click Here to Register
***Deadline to Register is by Noon, Friday September 15, 2017***

Paul Terry Presents
"Can Good Leaders Truly Motivate Others?"
LIVE WEBINAR ONLY
Most organizations use 'carrots' (bonus, pay raises, title changes, or maybe time off) or 'sticks' (performance improvement plans, threat of termination) to motivate or encourage employees, but sometimes they ignore the motivators that matter the most.
It's often been stated that the quality most desired in senior leaders is the ability to motivate others. But how? A statement in the highly-acclaimed book Leadership Pipeline has always stuck with me: "Contrary to popular belief, time isn't allocated based on a boss' directives, but on what the individual views as valuable work." (Charan, Drotter, Noel, 2nd Edition, 2011)
Do you know what your employees view as "valuable work"? Why do they put their heart and soul into some projects but not others? Can good leaders really motivate others? We believe there are positive, practical answers to these questions, and during our session we'll discuss the three primary elements that enable sustained high performance and the leader's role in helping team members consistently deliver their best work to achieve results.
Paul Terry founded Paul Terry Consulting Group after 20 years of working in corporate HR and as a consulting leader for Korn/Ferry International. Paul was divisional Vice President of Human Resources at Emerson, a $20 B industrial manufacturer. Paul is a Senior Professional in Human Resources (SPHR), and an Associate Certified Coach (ACC) from the International Coach Federation (ICF).