Event Details
2018 Biennial Conference | Growing HR Excellence
Date:
October 12, 2018, 7:30am – 5:00pm
Organizer:

Northern Colorado Human Resources Association (NCHRA)

Location:

Embassy Suites
4705 Clydesdale Pkwy
Loveland, CO 80538

Price:

Member $125 and Non Member $150

Event Type:
iCal link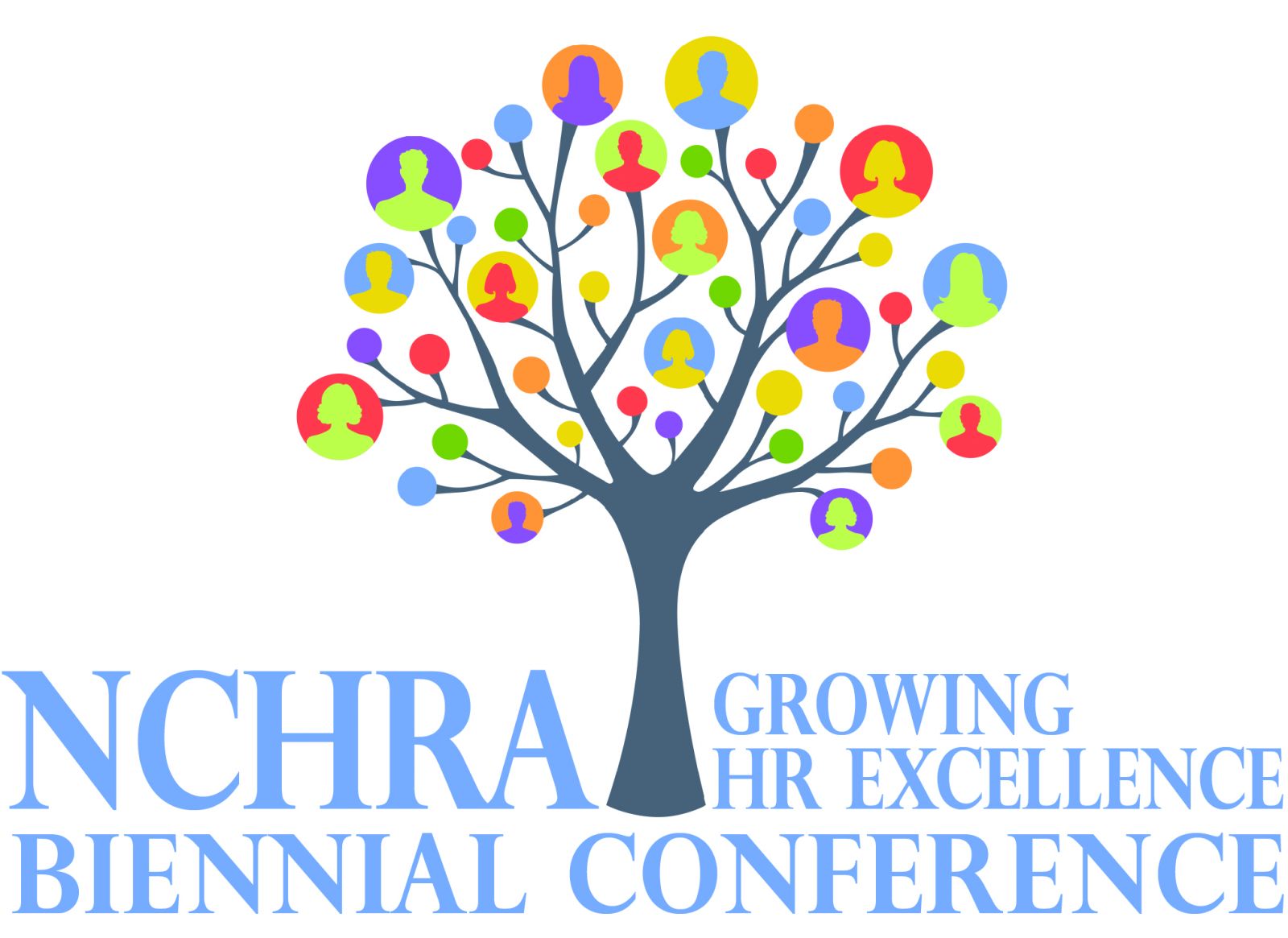 Please save the date for the Northern Colorado Human Resource Association biennial conference taking place Friday, October 12, 2018. Join us for a day of learning, growth and networking at the Embassy Suites in Loveland, Colorado.
The conference will focus on growing HR excellence by bringing HR professionals and company leaders together to learn from excellent speakers on current HR topics, with an opportunity to gain up to 5 SHRM & HRCI recertification credits (pending approval).
This is a great opportunity to meet local and national exhibitors focusing on services just for the HR field. NCHRA has some outstanding sponsors!
---
Building Teams that Lead Themselves
Imagine your organization with every member giving every ounce of effort... This might sound like a pipe dream with the inevitable chaos of life, right? Humans experience cyclical patterns of behavior that make balance difficult to achieve.
Humans experience cyclical patterns of behavior that make balance difficult to achieve. Influenced by the inevitable chaos of everyday life, these patterns have the potential to either plunge your office or team into social turmoil or transform it into a streamlined powerhouse. A leader who is willing to tackle these cycles head-on with deliberate intent is already on the winning path.
These patterns have the potential to either plunge your organization into social turmoil or transform it into a streamlined powerhouse. A leader who is willing to tackle these cycles head-on with deliberate intent is already on the winning path. This magical scenario can be achieved in understanding where people are at in the Engagement Cycle and using specific encouragement to empower them to lead themselves.
The key to efficiently navigating these cyclical patterns lies in understanding and managing them, rather than ignoring or trying to conquer them. We've created an original, thorough, and fun educational experience designed to encourage and empower leaders and teams.
Josh's Biography
For the past 20 years, Josh Erickson has been utilizing his experience, intuition, and insatiable drive for success to help transform businesses and teams into champions. After being proven successful in his own ventures, his innovative methods have expanded in reach, helping institutions like FedEx, Catholic Health Initiatives, and the University of Nebraska take their employee engagement and team collaboration to new heights. His ability to navigate the cyclical patterns of human behavior, coupled with his dynamic and personable presentation style have established him as a pioneer in his field, paving the way for emotional and professional empowerment in collaborative environments, large, small, and everywhere in between.
---
The Top 5 Strategies to Attract and Keep Women in Leadership

Although we know that with women at the top has improved operational and financial performance, increased innovation, and enhanced company reputation, organizations are still struggling to attract and retain women in leadership roles.
When Apple and Facebook recently announced they were offering egg freezing as a benefit, some claimed the offer was merely a PR stunt. Others criticized the move as a strategy to put motherhood on hold rather than create a work environment that accommodates women's reproductive years. Organizations struggle to determine what will make a difference for women. Reverse mentoring, also called reciprocal mentoring, is an outstanding example of how to create visibility of up-and-coming female leaders to top executives, as well as expose female leaders to the most strategic work at the company. While the method is informal, it helps break down some of the unconscious bias, while creating visibility for female talent whom the male leaders might not otherwise interact with.
This program addresses the 5 most critical programs and policies organization should adopt to retain and recruit women in leadership:
# 1 Reverse Mentoring # 2 Flexible Work Schedules # 3 Second Generation Bias Training # 4 Women's Group within the Organization # 5 Coaching and Training
Audrey's Biography
Dr. Audrey Nelson is an internationally recognized trainer, keynote speaker, author and consultant who helps organizations increase their productivity and profitability through winning communication strategies. She holds a B.A., M.A. and Ph.D. in Communication. She conducted post-doctoral work at Warnborough College in Oxford, England, in gender communication. Dr. Nelson's professional background includes teaching in the Department of Communication at the University of Colorado, Boulder, San Diego State and Southwestern College. For 30 years, she has trained and consulted for a wide variety of government and Fortune 50 companies in 49 states and 4 continents. Her clients have included Xcel Energy, Price Waterhouse Coopers, The American Board of Trial Attorneys , AT&T, Honeywell, Hewlett Packard, IBM, Upjohn Pharmaceuticals, Pentax, Lockheed Martin, Johnson & Johnson, U.S. Marine Corps, U.S. Forest Service, U.S. Department of Justice, and the U.S. Department of State. The State Department sent Audrey to South Korea to represent the US Embassy as a consultant on issues confronting Korean women in the workplace. Dr. Nelson was the co-founder and served as president of the Organization for Research on Women and Communication and she is the gender communication blogger for Psychology Today. Audrey is a published author. You Don't Say: Navigating Nonverbal Communication Between the Sexes (Prentice Hall, 2004) was published in six languages. She co-authored Code Switching: How to Talk so Men Will Listen (Penguin-Alpha Books, 2009) and The Gender Communication Handbook: Conquering Conversational Collisions Between Men and Women (Pfeiffer 2012).
---
Learn to Lead: Guaranteed to Succeed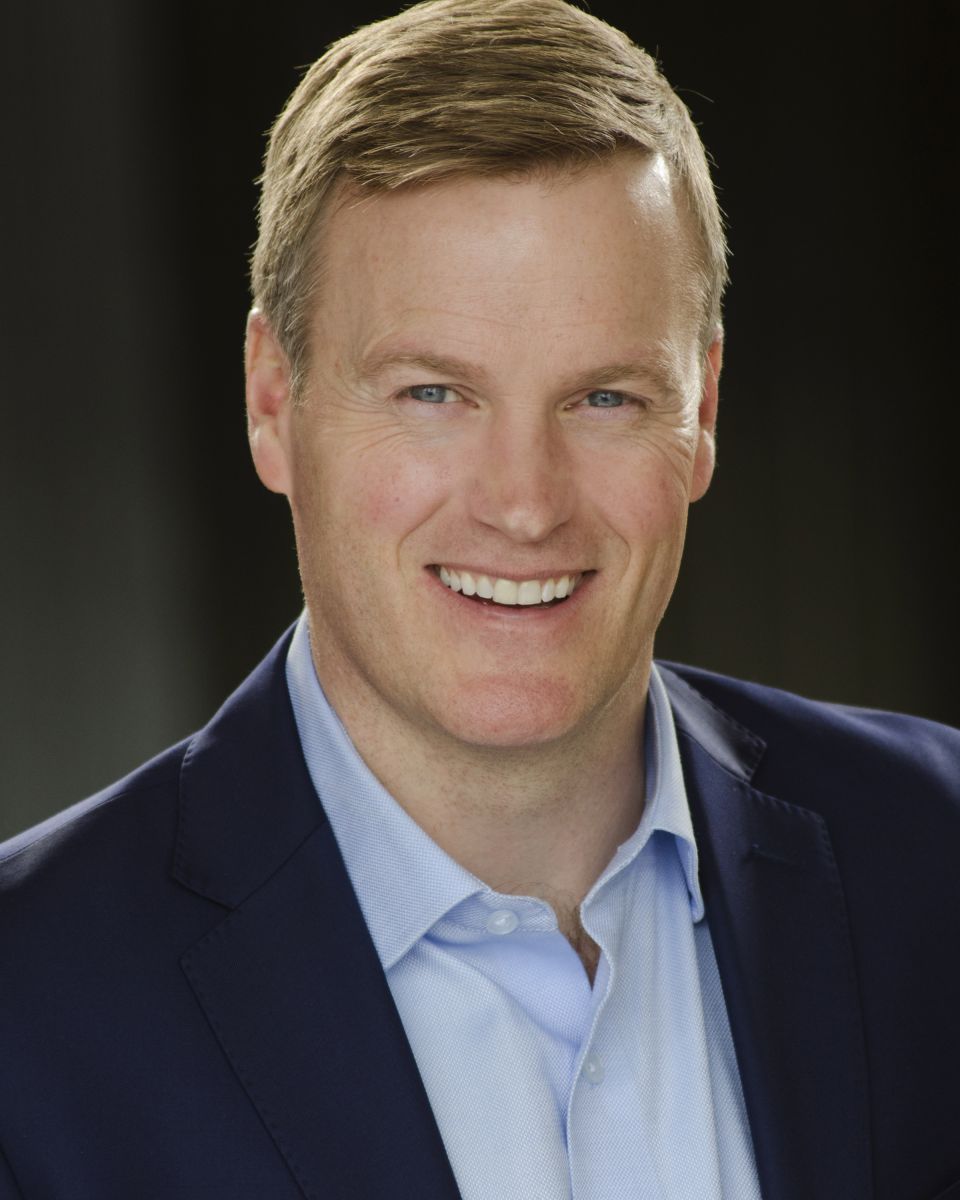 Richard J. Bryan became the overwhelmed CEO of his family's high-profile business at the ripe and "not-so-ready" age of 28. He faced huge challenges and made some impressive mistakes along the way.
Today, Richard goes beyond theory to outline the reality-tested leadership lessons he learned along the road to becoming a respected leader. Richard will discuss excerpts from his no-nonsense, leadership book, Being Frank: Real Life Lessons to Grow Your Business & Yourself, to help you smooth out some of the bumps along your road to greatness.
Key Takeaways:
Leadership Lesson #1: Know Your Role
Focus on what only you can and should be doing as a leader
Leadership Lesson #2: Hire People Smarter Than You
Put the right people in the right role and then...get out of their way
Leadership Lesson #3: Stay Coachable
True leaders know asking for help is never a sign of weakness
Richard's Biography
At only 28 years of age, Richard J. Bryan took the reins of a 100 year old, $120 million, family owned, car and truck dealership in the UK after his father was forced to retire due to illness.  That alone was a challenge.  Worse, the business was losing $3.5 million a year and there was no leadership succession plan in place.
After a difficult start to his career and lots of mistakes Richard hired a seasoned executive and business turnaround specialist named Frank. With Frank's help Richard was able to clearly define his role as a leader, forge a team of trusted A-Players and learn the vital art of leadership succession planning. Ultimately, the business was able to survive and then thrive in a highly competitive industry with outstanding growth and profitability.
Richard was CEO of the dealership group for 10 years before selling the business via a successful trade sale and embarking upon a new career.
Today, Richard is an in demand keynote speaker, executive coach and author who shares with business owners and leaders the  leadership strategies that have proven to be the driving force behind his continued business success. He is a professional member of the National Speakers Association (NSA) and a former Board Member of NSA Colorado.
Richard is based in Evergreen, Colorado where he lives with his wife and teenage daughter (his son has already flown the nest and is at university in California!). He makes regular visits to his hometown of Bristol, England where he owns a commercial real estate business.
---
How To Be The Company where Smart, Talented People WANT to Stay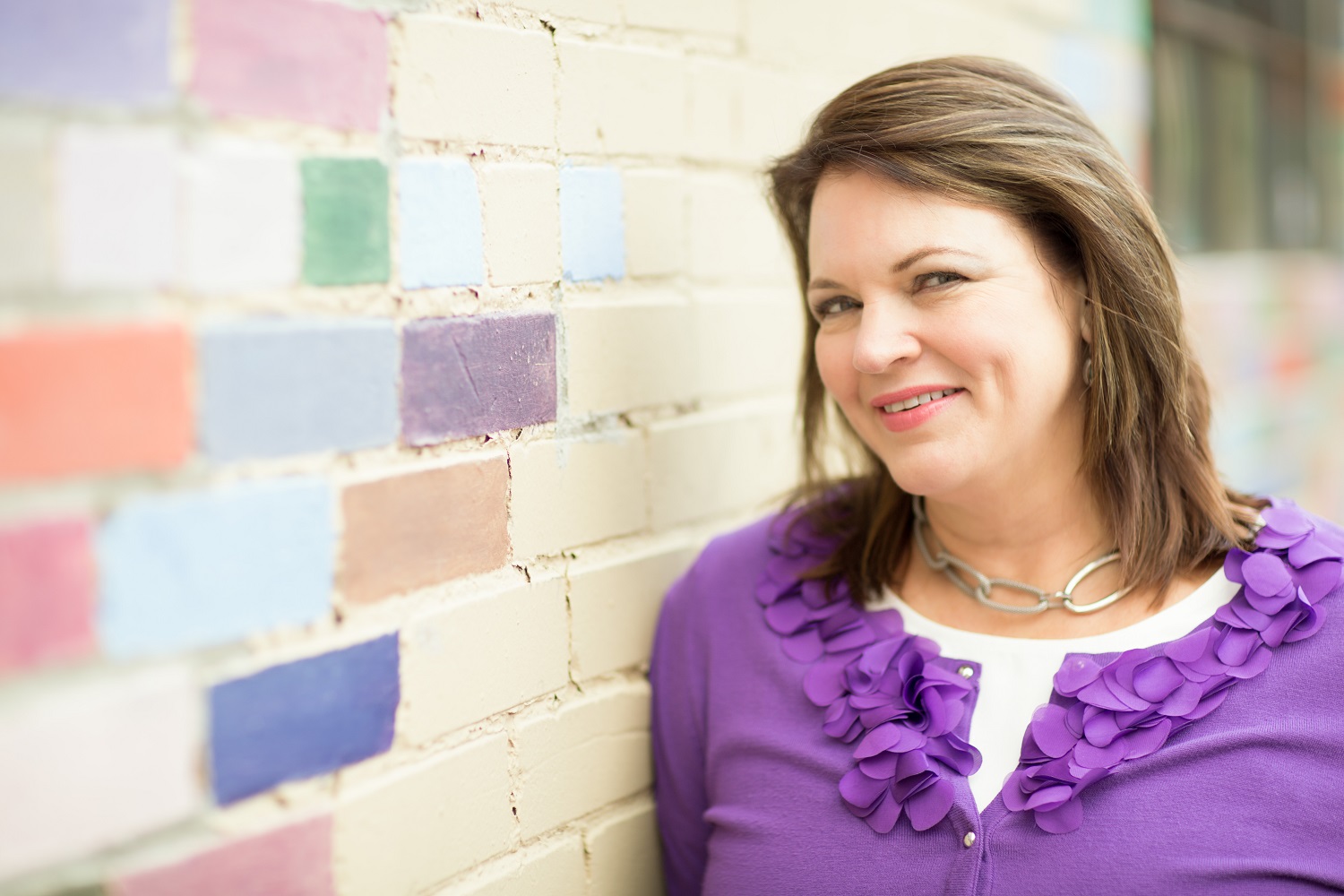 "Welcome to the workplace of the future" - where a two-way street between talent and organizations paves the way to brands customers LOVE.
The average tenure of a Millennial (the largest generation on the planet as of 2015) is expected to be 2.6 years. Loyalty, paycheck-only mentality, traditional "upward funnel" career paths are giving way to human-centered management strategies. Meanwhile, merger-acquisitions, strategy transformation, rapid growth, shorter CEO tenure, fiercely competitive forces, can slow growth. "Workplaces of the future" need new approaches to change management that develop leadership at every level of an organization.
In this program, we share the forces of nature that occur in rapid evolution, and how these translate to three pillars of being constantly adaptable. This will serve as a brief introduction to "The Change Game." Participants will have a chance to experience this popular, interactive board game that stimulates meaningful, fun, lasting dialogue about change, across a team, department, or organization. This game will allow participants to practice their communication skills when talking to strategic leaders, build their strategic vocabulary, and provide feedback to participants that they can then take back to their organizations and either gain a seat at the strategic table or play a bigger role at the table. As we all know, HR is essential to an organization's success and HR should have a seat at the strategic planning table. HR leaders need to know how to handle the changing workforce and the major changes in organizations because HR plays the leading role in workforce change! This game will take participants through various scenarios that HR Leaders need to be fully aware and ready for in their organizations and teach them to be stragetic about their communication of these changes with senior business leaders We can all "Play Bigger" in the face of constant change! We hope you will join us for YOUR Playing Bigger moment.
Lisa's Biography
Lisa Jackson is the Denver based co-founder and President of Corporate Culture Pros, a boutique firm supporting companies to achieve synergy and restore aligned profitable growth during Merger, Strategy Transformation, Restructuring. She is also the author of two books on cutlure change and speaker on The Modern Workplace. Her Mission is "Grow, Serve, and Delight." She is passionate about serving organizations undergoing big changes, to restore, preserve,a nd evolve the "special sauce" of their workplace culture.
She is well-versed in dynamics defining the future of work, as well as growing leaders who can lead innovation in the modern workplace. Since 1998, Ms. Jackson has helped build high performing cultures at Merck, AES, GE, Boeing, GlaxoSmithKline, and dozens of entrepreneurial organizations - following big changes such as mergers, new CEO, or rapid growth.
Creating passionate, mission-driven tribes is her specialty, to embed a strong capacity for leading ongoing change and innovation.Prior to her work as a corporate culture consultant, Lisa successfully managed two businesses through significant growth and profitability.
Lisa graduated magna cum laude in Business Administration with a Psychology minor, from the University of Colorado.
---